Laurette de Jager Fine Art
This is a series of works I did whilst attending The Greg Kerr Fine art program in 2014.



The brief for the year was Object Trouvé, (found objects). I chose to explore a range of interesting objects I accumulated over the year, ranging from a juvenile baboon skull, I found on the farm in the Karoo to a Steampunk inspired mechanical hand.





My work during this year, 2014, served to substantiate my belief that; beauty can be found in everyday objects, that all beauty is flawed and that the true essence of a piece lies in its ability to engage the viewer in spite of what it may represent in the physical realm. I treasure finding magnificence in the blemished; be it a decimated ruin, or discarded animal skull.




Juvenile Baboon Skull Studies 2014
This is a series of Twelve studies in different mediums, wherein I explored a juvenile baboon skull I found on our farm near Sutherland in the Karoo.
Powered by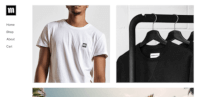 Create your own unique website with customizable templates.