There exists as many definitions of dystopia as there are utopian theorists; and researchers have explored these in countless ways. Dystopia, from the Greek δυσ- and τόπος, literally translates to anti-utopia, synonyms include; cacotopia or kakotopia. The first Utopia, from the Greek οὐ ('not') and τόπος ('place') meaning 'no-place', originated from Plato's Republic, written in approximately 394 BC. Both the terms utopia and its antonym dystopia were originally coined (from the original Greek) by Sir Thomas More in 1516, in his written work titled, Utopia (Libellus vere aureus, nec minus salutaris quam festivus, de optimo rei publicae statu deque nova insula Utopia). Dystopian literary texts dating from the time of the Athenian Empire, to the 1960's can generally be characterised by a pessimistic world view, portraying the ruling class as brutal, and autocratic. The narrative usually evolves, leading up to a 'process of awakening' for the protagonist(s) and resulting in a resistance movement that acts in diverse ways to affect change in their society.
Vita Fortunati, feminist utopian theorist, argues that critical, feminist, dystopia as evident in the speculative work of Margaret Atwood (1985) and Octavia Butler, amongst others, undermines the humanist eurocentric dystopian paradigm, as seen in the works of Huxley (1932) and Orwell (1949), in that it requires active participation on the part of the reader, forcing her/him to engage in seeking alternatives rather than offering prescribed outcomes. Fortunati insists that critical dystopia "anticipates a horizon of hope […] showing the reader a road that must start in the present, a dialectic that must begin from now-here" (Vieira, 2013, p. 4).
They provide us with the idea that ours is a journey which needs to be constantly re-planned, and which will never hopefully reach an end. (2013, p. Ibid)

It is my view that feminist, speculative dystopia speaks to the posthuman condition, offering the opportunity to engage in dystopian themes and characteristics beyond the scope of classical humanism as evident in the canonical works of the previous century. Humanism, and by extent classical dystopian fiction, views humanity on a predestined course, as masters of our own fate. In contrast, speculative fiction engages in an open-ended outcome, which corresponds to the
posthumanist perspective that we exist in multiple ecologies of belonging, that we never master nor possess our life-space, but merely inhabit it and always do so as part of a community (Briadotti, 2013, p. 193). Speculative fiction often employs hybrid genres, incorporating sci-fi, crime, and noir with the dystopian, thereby extending an alternative to the closed endings of the canonical dystopian novel, by offering the possibility for the reader to move beyond a fatalistic world view, and engage with alternatives of hope for an ever evolving (post)humanity.
​
I argue that this places post-colonial dystopian fiction firmly within the realm of posthumanism, by offering the opportunity to engage in multiple perspectives, by encouraging a diversity in narratives and contributing to the awareness of alternative ways to exist in the world (Baccolini & Moylan 2003, p. 7). These capacities are paramount for a healthy world view in our changing social climate
Powered by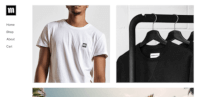 Create your own unique website with customizable templates.