Laurette de Jager Fine Art
Poetry of Decay
Poetry of Decay: a painter's response to a dystopian aesthetic is intended to study and examine the aesthetic value of decay as portrayed through visual stimuli, and its validity as a metaphor for the changing social reality within contemporary South African society, as interpreted from a posthumanist stance.
My work explore the contemporary culture's perception of society's transition to a dystopian state through contemporary works of fiction as well as contemporary South African narratives, artworks and visual imagery wherein the central themes manifest.
These themes are extrapolated from the work of Lauren Beukes and Neill Blomkamp, and is deconstructed and interpreted in a series of paintings utilising the aggregate symbolism to address the current atmosphere within contemporary South African society from a posthumanist point of view. Subsequent paintings will explore the theme from a historical socio-political perspective. The complete body of work comprising of twenty paintings will therefore be a progressive exposition of dystopia from a generic contemporary environment to a historical environment.

The body of work would serve as the artist's reflection of changing social climate; not only in documenting events as they unfold, or extrapolating possible outcomes, but allowing for an open-ended 'horizon of hope'. The paintings are intended as social commentary; urging the beholder to consider the utopian ideals relinquished in the deterioration of the rainbow nation and acting as a clarion call impelling awareness of their surroundings and prospective eventualities. The speculative fictional dystopian world conceived through the paintings would therefore serve as a vehicle for addressing political, social, and environmental issues that act as undercurrents in contemporary South African society. Future works could serve as a juxtaposition between prophetic dystopia and a shiny bright utopian South Africa.
---
Powered by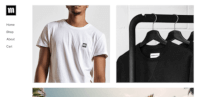 Create your own unique website with customizable templates.